What a week !  Work was crazy busy but I did manage to work on my sweater and I started a mystery stitch along hosted by Hands On Design. This morning I have been enjoying coffee and A Lovely Yarns Vlogmas, I love Amber, she always has such beautiful projects on her needles and it's awesome to see where she lives. I also watched the Crazy Sock Lady's Vlogmas, which is fun to watch and I love seeing her sock projects.  Do you have a favorite knitter, quilter or stitcher that you like to watch?
My Sweater is slowly but surely coming along and I have made decent progress on the body.  Right now it's mindless knitting, which is perfect for work and TV time at night. I am hoping to finish the body soon so I can get the sleeves done.
On a whim I decided to join the The Cookie Exchange mystery stitch along by Hands on Design.  I didn't have time to order all the goodies that goes with this SAL, or the time to buy the floss, but that's ok as I'm using floss from my stash. Clue two came today and it will be fun to stitch during work today.
I just need to finish the sprinkles and Clue 1 will be finished!
I am so excited about the bags I bought from Olivia of This Handmade Life. I bought her large bag which is just perfect for my sweater knitting, plus a small bag for sock knitting or smaller projects.
It's currently on sale and so perfect for Christmas!
Holly & Jolly Socks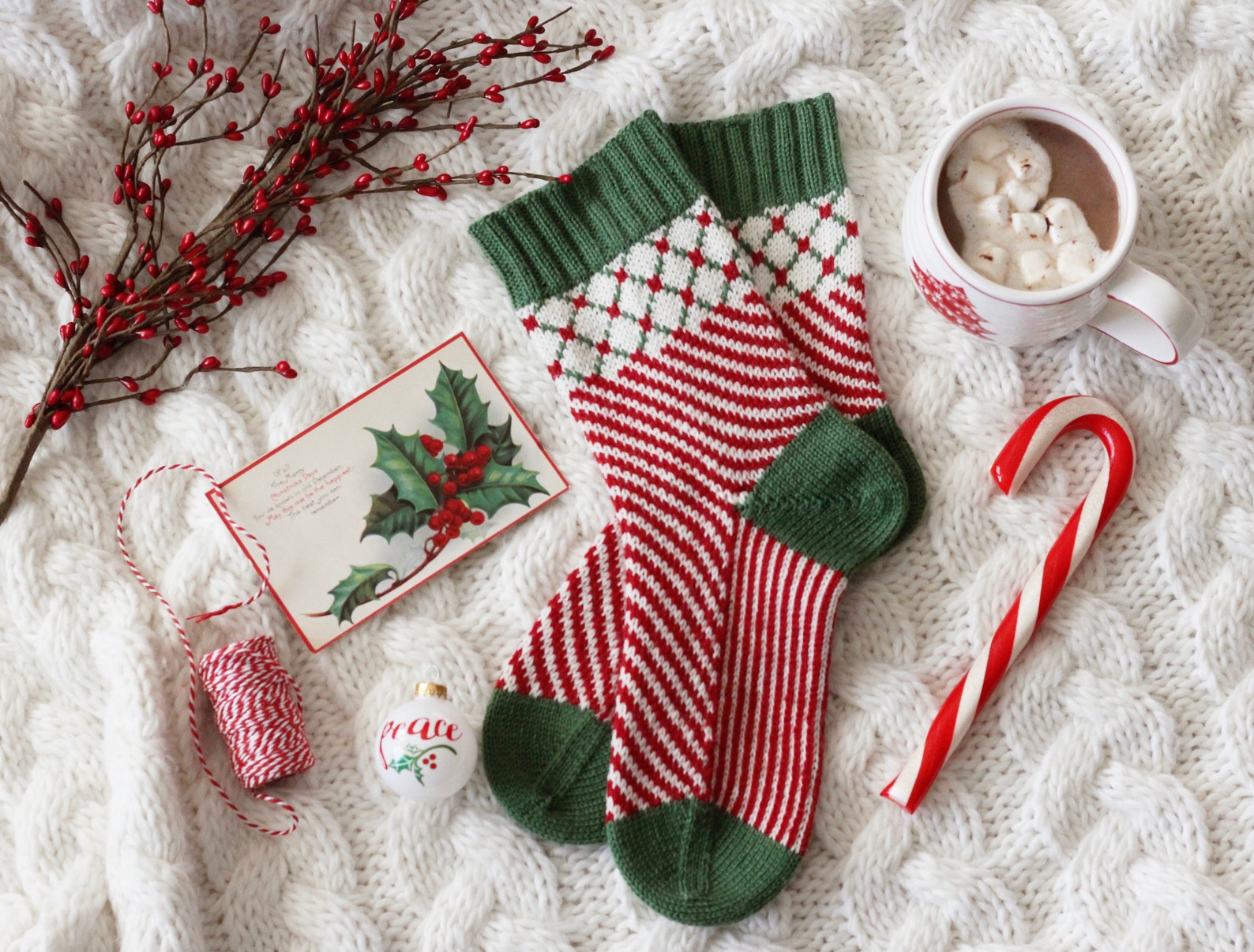 Courtesy of This Handmade Life
Last is a new yarn acquisition from Old Wire Road Fiber Company, Christmas At Hogwarts, a special addition that I pre-ordered in November.
I'm so glad today is Friday and hoping that it will not be near as busy as it was the last few days.  Hope your day goes good and that you enjoy doing what you live today!
What have you been working on this week ?