So for the record, I do still knit and spin wool, but I am branching out to other creative outlets as well. Imhave to be honest that I am slightly burned out with knitting at the moment and after 25 years of knitting, it's time for a change up.  My knitting will continue, but as smaller projects, such as socks and accessories.  I will still spin but have decided to stop buying so much wool as I feel like I am now a "hoarder of fiber".  I need a new creative outlet and I am rediscovering my love of embroidery and sewing.
Inside this basket is six new projects that I am very excited about and want to share with all of you today.
I also have plans of learning punch needles so I can make a few of Michelle Palmers designs for the holidays.  Isn't this Snowman adorable!!!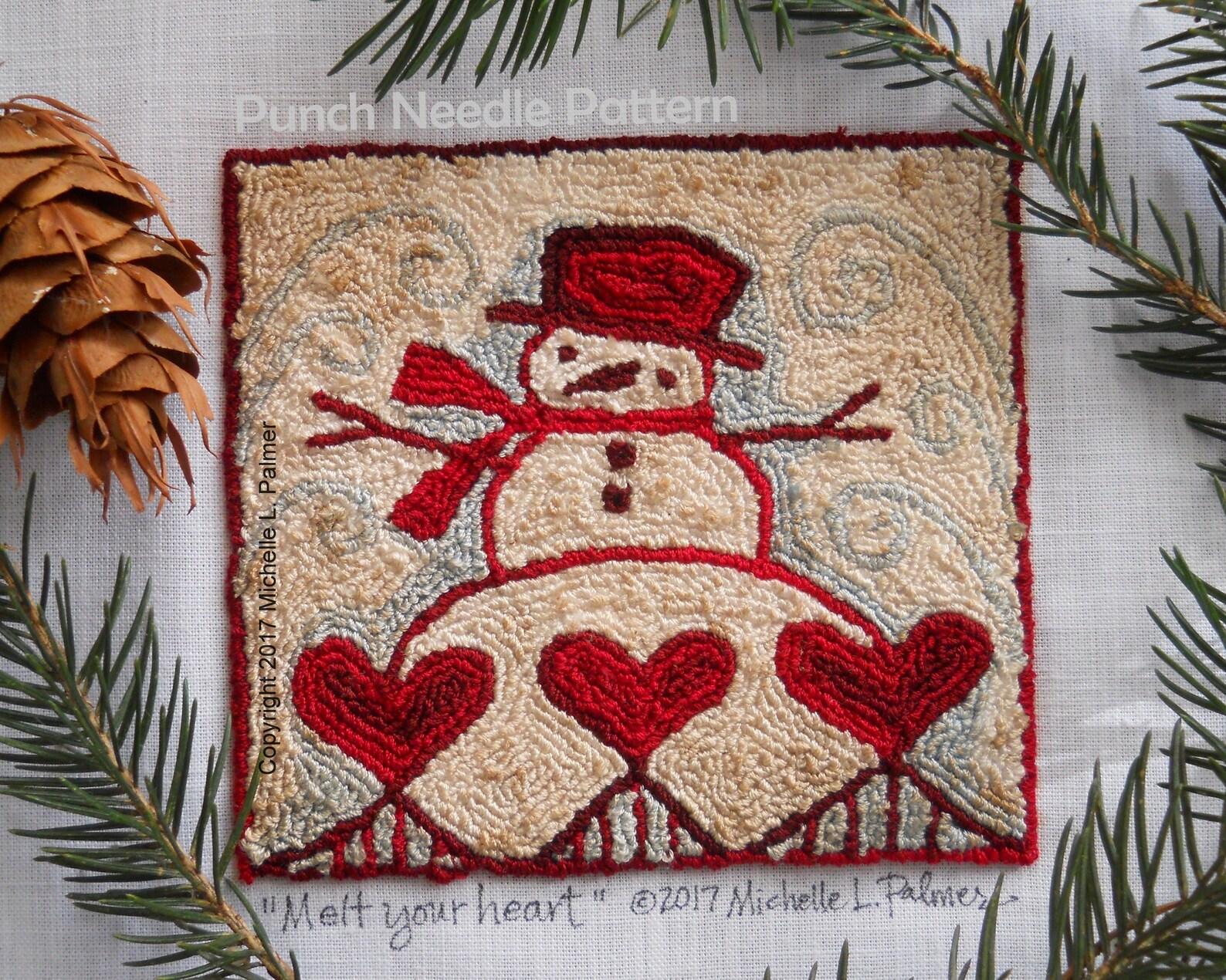 Courtesy of Michelle Palmer Designs
Until next time, be creative!