It's always so nice to receive something totally unexpected in the mail and that's exactly what happened to me a week ago.  I received a box from the publisher of the 2019 Knitting Calendar to find that two of my patterns published in prior years were re-published for their 2019 edition.  How exciting is that!!!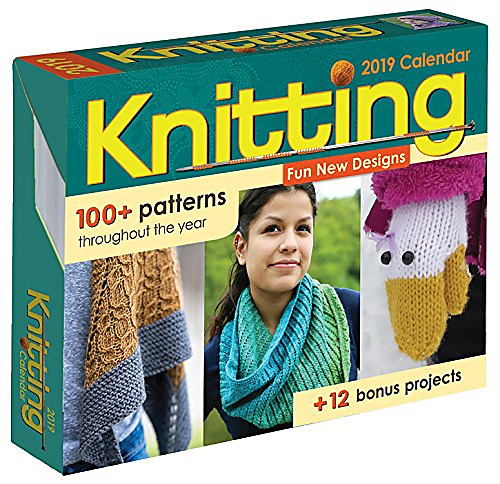 Courtesy of Amazon


So the two patterns re-published in this calendar is my Paddington Hat ( Rolled Brim Cabled Crossed Hat in the calendar) and my Painted Cables Scarf.  Both of which have been favorites among accessory knitters.
Remember the bonnets our grandmother's use to wear? Or how about Paddington Bears hat? This hat was inspired by these childhood memories. The super bulky yarn made this a very fast project and if you're a very fast knitter, this is a day project. The brim on this hat can be rolled up for a very stylish look, or brought all the way down to provide warmth on those cold winter days.
This is a beautiful pattern for using Noro Silk Garden yarn, which shows off the cable edging, as well as the traveling cable that is reversed in the middle.  
Until next time ~ be creative!
Tina