July 31 is a magical day. It's Harry Potter's birthday, and the beloved fictional wizard just turned 38 in 2018.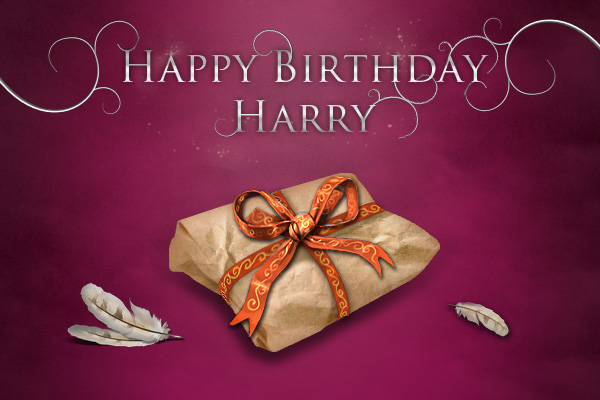 Even though I'm a little over the age of 50, I will be the first to admit I'm a Harry Potter fan.  So much so that over the years I've knitted many Harry Potter inspired patterns.  In honor of Harry's recent birthday, I thought it only fitting to share a few of my favorite Harry Potter inspired knits as today's spotlight.  I hope you enjoy these as much as I do, a few of which are brand new on Ravelry as a tribute to this wizard's birthday!

Let the sorting begin ….

Shopping at Diagon Alley by Jessie Marie was released this week in honor of Harry's birthday and is the third in her Harry Potter sock series, the Philosopher's Stone Sock Club.



Courtesy of Jessie Marie

From the designer's Ravelry Page:     Harry's first visit to Diagon Alley is the moment where everything he has been told by Hagrid really comes to life, and as a reader it is what really bought the wizarding world to life for me. I loved the idea that even though I did not receive my Hogwarts letter, the possibility of this hidden world still existed. Fast-forward several years and I finally get to visit Diagon Alley at Universal Studios on my Honeymoon, making this pattern doubly special to me.  This simple knit and purl pattern is easy and repetitive to knit and is reminiscent, not only of the brick wall behind the Leaky Cauldron, but also of the cobbled and uneven streets. Slip stitches throughout help add to the squishy texture and pull everything a little…. well, diagonal. 
Dobby is Free by Sandra C is one of five of her Harry Potter inspired colorwork sock patterns.  Be sure to check out her complete collection!
Courtesy of Sandra C

From the designer's Ravelry Page:  Who doesn't love Dobby! I am so happy I am able to bring the pattern I've had in my head for so long!  July 31st is the perfect day to release the last three patterns in this collection. It is HP's birthday and the birthday of one of my daughters.♥ See my other HP inspired sock patterns. I have one for each book.
Riddle of the Spinx by Trysten Molina is another lovely colorwork pattern released in July.
Courtesy of Trysten Molina

From the designer's Ravelry page:  Inspired by Harry Potter and the Goblet of Fire, the Riddle of the Sphinx Socks give the perfect answer to get us through the maze! These socks are a fun way to celebrate our love of these books, characters, and wizardly feels!
The Weasley Homestead by Erica Lueder is a favorite, so much so that I've made at least four pairs of socks from this pattern.  Be sure to check out all of Erica's Harry Potter inspired sock patterns, they are fun and many are free downloads.
Courtesy of Erica Lueder

From the designer's Ravelry page:  My inspiration for this sock "pattern" came from both the particular colorway used (Fresh From the Cauldron's Superwash Sock in the Burrow Colorway) and from the Weasley Family itself from J.K. Rowling's Harry Potter Series. I want to note that the stitch pattern used throughout this sock has been used in several other projects and I am not, in any way, claiming it as my own. This "pattern" is really not a pattern at all, just instructions on how I used the stitch pattern to create this particular pair of socks.
Hogwarts Express by Susan Ashcroft is the perfect shawl to show off your love of Owls and Harry Potter.
Courtesy of Susan Ashcroft

From the designer's Ravelry Page:  This crescent-shaped shawl uses a simple construction with no short rows, making it both quick and relaxing to work.  The owls take a little time, but they are such fun to make that I think this still qualifies as a speedy knit.
Always by Mary Annarella is a wonderful tribute to Snape and I love the both the front and back of the design.  It's perfect!
"After all this time?" 
"Always," said Snape.
Courtesy of Mary Annarella

Courtesy of Mary Annarella

From the designer's Ravelry page:  This hat spells out one of the most beloved lines from the Harry Potter series along with the Deathly Hallows symbol that evokes the theme of the final book.
I hope you enjoyed my spotlight today.  
Until next time ~ stay creative!